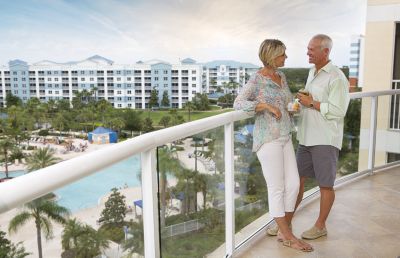 As a Bluegreen owner, we want you to get the most enjoyment out of your resort stay. But if you're new to Bluegreen or need a reminder about what to bring (or not), check out our handy list of tips so you're fully prepared for your stay and ready to experience all of the wonderful amenities available.
Accommodation amenities
All linens are supplied, except for pool and beach towels. some resorts will make them available, but it's best to bring your own just in case.
Hair dryers are supplied at some resorts, but it's best to bring your own to be on the safe side.
Some accommodations have a dvd player, so you might want to pack some movies for the family on a rainy day.
Most resorts have a washer and dryer in each home. those that don't have laundry facilities on-site instead.
Kitchens are stocked with basic pots and pans, cooking utensils, silverware, dishes, glassware, and basic kitchen linens.
Resort amenities
If you're driving to a beach destination, bring along your own folding chairs. although the resorts have chairs, tables and umbrellas, they're not always where you may want them.
Some resorts offer rental equipment for on-site or local sporting activities, but you might feel more comfortable using your own (e.g., golf clubs, tennis racket, snow skis, snorkel/mask/fins, etc.)
Resort-area grocery stores usually carry small sizes of most basic items (condiments, jelly, butter, etc.) that are suitable for a vacation.
Other helpful tips
Don't forget the sunscreen!
Make sure you print out driving directions from the resort pages before you leave
Call ahead with special requests or concerns such as cribs, aids to handicapped accessibility, etc. a resort representative will be happy to answer your questions or arrange to meet your needs.
Also, feel free to call the resort to inquire about specific amenities in your accommodations, on-site, or nearby
Like our
Facebook page
 and share your favorite vacation memories!