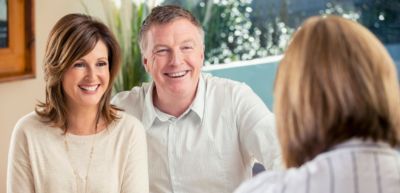 When's the last time you attended an Ownership Review? Ownership Reviews are informative, interactive, one-on-one sessions where you can get all of your owner questions answered by a knowledgeable specialist, plus get the latest resort news, understand how to better use your ownership, and discover all the benefits that come with being a Bluegreen Vacations owner. Here are some of the important topics that can be covered when you attend an Ownership Review.
Resort Improvements—Learn about vacation-enhancing resort improvements and upgrades at your favorite Bluegreen resorts, from updated villas with new furnishings, bedding, appliances and décor, to new or improved resort amenities and newly-built accommodations and Presidential Suites.
New Resorts—To meet growing owner demand, Bluegreen is continually adding new resort destinations; find out where your next Bluegreen vacation can take you!
RCI Exchanges—Learn about updates and additions to the RCI inventory of resorts available for planning your next big vacation adventure at exciting locations across the globe.
Using Your Points —Knowledgeable staff will review your ownership with you and discuss how you can use your Points to maximize your vacation opportunities for your family.
Bluegreen Rewards— Learn the inside tricks of how to earn more Rewards and all the ways you can use them before they expire.
Referral Parties— What is a Referral Party? Get the inside scoop on upcoming parties and how to invite your friends and family to join in on the celebration!
Upcoming Owner Adventures—Learn about the latest lineup of Owner Adventures, "bucket list" group travel adventures that take you on fascinating adventures to exciting locales across the globe! Each Owner Adventure also features private receptions, group excursions, and lots more extras!
Traveler Plus—Get more information on the many benefits of the Traveler Plus program and how it can save you money on cruises, golf memberships, car rental discounts, and so much more. Plus find out about the latest perks!
Resolving Online or Account Issues—Your specialist can resolve them by accessing your account via an on-site kiosk and help to eliminate any questions or confusion you may have.
Don't miss out! Visit the resort Concierge Desk to schedule and attend your Ownership Review on your next Bluegreen resort vacation—you'll be glad you did!
Like our
Facebook page
 and share your favorite vacation memories!