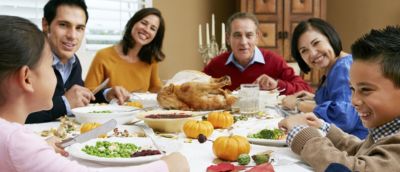 It's coming…the day after Thanksgiving Day, a.k.a. "Black Friday." How are you going to spend it? If you happen to be enjoying the Thanksgiving holiday at a Bluegreen Vacations resort, you've already got some great options to choose from!
You could…
…spend the day taking advantage of the resort's many amenities. Work on your tan while lounging poolside with your favorite frozen cocktail, or work up a healthy sweat in the resort fitness center and burn off that second slice of pumpkin pie!
…head on out and explore popular area attractions, from theme parks to museums, zoos and more. Plus Thanksgiving is a great time to visit since many visitors are at home and crowds tend to be thinner.
…join the masses and go shopping, either at the mall or online–there are some amazing deals to be had, and it's a great opportunity to finish (or start) your holiday gift buying. Just ask the Bluegreen Concierge for directions to the nearest shopping center or outlet mall–many Bluegreen resorts are close to great shopping districts!
…enjoy an outdoor activity, from horseback riding and hiking to golfing, fishing, boating, skiing, and more. Of course, available activities will depend on the latitude at which your resort is located, but virtually all Bluegreen resorts offer year-round outdoor activities!
…stay in your well-appointed, cozy villa and snack on Thanksgiving leftovers while you binge-watch several seasons of your favorite show in an afternoon…hey, it's your vacation, so spend your day-after-Thanksgiving the way that makes you and your family happiest!
Like our
Facebook page
 and share your favorite vacation memories!