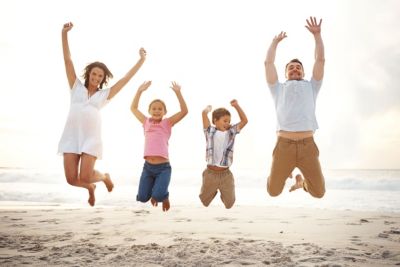 Each New Year brings a number of exciting new possibilities. New places to go, new experiences to enjoy–perhaps a new take on an old favorite vacation spot. To help ensure you enjoy the vacation you want, where and when you want it, please be sure to book as far in advance as you can!
January and February tend to be the busiest months for owners to book their vacations for the year, so here are a few tips to help you get started now.
Don't hesitate to book.
If you see a vacation option you want, book it right away. Waiting to discuss the option with your spouse, family or friends could cause you to miss out. You can always cancel the reservation if the plan won't work out. Just remember that you must cancel your Points reservation at least 10 days before your check-in date to ensure you won't lose the Vacation Points used for the reservation. There is also an online cancellation fee of $60.
Don't let rigid travel dates limit you.
If you have very specific travel dates but are open to destinations, choose the "all destinations" search option. The "all destinations" option will show you all resorts available for your specific dates.
Flexibility is key.
If you have flexibility in your dates and your schedule allows off-season travel, you'll enjoy greater resort availability, smaller crowds at attractions, plus you'll use fewer Vacation Points. Booking outside of peak vacation weeks could save you up to 50% or more.
Check back frequently.
Reservations change all the time. Just because a villa wasn't available yesterday doesn't mean it won't be in a few days due to changes and cancellations. If what you're looking isn't available on your first try, save your search and be sure to check back a few more times–you might get a pleasant surprise!
Consider Premier membership.
Depending on their member status, Premier owners have the ability to be added to a Priority Waiting List from one to four months earlier than the standard 11-month reservation window! Call Premier Services at  800-230-0149 to learn more.
Get the big picture. Wouldn't it be great if you could see exactly how many Points you'd need to enjoy a vacation at a range of resorts during different times of the year, all at a glance?  You can–just sign in to bluegreenowner.com and select Book > Vacation Planning Tools to view a Points calculator, seasonal Points charts, vacation calendar, set a reservation reminder and more!
Like our
Facebook page
 and share your favorite vacation memories!