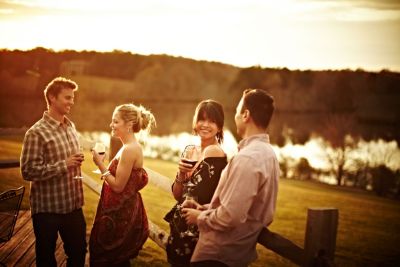 Don't miss out on earning Bluegreen Rewards! These Bluegreen Rewards tips could help you earn* up to 150,000 Bluegreen Rewards –  a $1,500 value – when each one of your Qualified Referrals** become deeded Bluegreen Vacations owner:
Pre-register your friends and family as Qualified Referrals** before they travel on your points or with you at a Bluegreen Vacations resort.
A referral expires off your Bluegreen owner account two years after the date they are registered. Visit BluegreenRewards.com to view all existing referrals and register new referrals.
All Qualified Referrals** must travel on a Bluegreen Rewards branded vacation package. Send your Qualified Referrals** a special email vacation offer when you log onto BluegreenRewards.com.
Travel with your Qualified Referral** to a Bluegreen Referral Party, this is a great way for owners and their Qualified Referrals** to experience new Bluegreen destinations and activities. Click here to check out our upcoming Referral Parties!
Call 866.362.6733 or visit www.bluegreenrewards.com for more information on Bluegreen Rewards.
Time to get social!
We would love to hear your feedback about the Bluegreen Rewards Referral Program! Don't forget to check us out on Facebook and Twitter.
Need Help?

Call 866.362.6733 or visit
www.bluegreenrewards.com
for more information on Bluegreen Rewards.
Like our
Facebook page
 and share your favorite vacation memories!