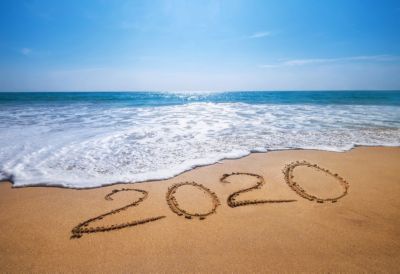 What's on your list so far? Why not resolve to take more vacations and, as a Bluegreen Owner, to take advantage of your points! This win-win resolution brings with it the opportunity of having fun, making memories and taking care of body, mind and soul. It also brings with it a deep sense of contentment that owners and loved ones can share!
Vacations Are Good for Your Health
By taking a break to recharge, you'll see amazing benefits to your overall well-being. That alone is proof that the power of vacation is invaluable in the upcoming year and beyond.
Relieves Stress
Several studies have shown a direct link between stress and health conditions such as headaches, cancer, diabetes and various types of immune deficiencies.
Improves Sleep
Being relatively stress free while on vacation supports better, more productive sleep.
Supports Heart Health
Men who vacation are 32% less likely to develop heart disease. For women, it's 53% reduction in heart-related risks.
Promotes Healthy Mood
Research has found a positive relationship between vacations and improved cognitive  function.
Helps Develop Cognition
Vacations introduce your brain to new experiences and challenges, which significantly supports healthy cognition.
Sparks Creativity
Vacations provide a fresh perspective for problem solving, which can help spark creativity in your both your personal and professional life.
Increases Productivity
34% of American workers say they are more productive at work after a vacation.
Lengthens Lifespan
Vitamin D from the sun is well-known for supporting bone health. It's also important  for the healthy function of your nervous system functionality and for longevity. When  combined with the rest and relaxation you get from vacations, vitamin D packs an even healthier punch. Spending as little as 5-15 minutes outdoors in the sun can provide the needed benefits for overall health. Just make sure you wear sunscreen!
Vacations Are Good for Your Soul
In today's hectic, fast-paced world, families don't often get to spend quality time with each other. While most of us remember family vacations fondly, we don't take enough of them today. If we did, the whole family whole would reap significant benefits.
Making Memories
Memories help bind us together. As you enjoy time with your family, you get to relax, have fun and connect over shared experiences that you'll remember forever.
Expanding Horizons
Venturing outside our comfort zone helps make us more empowered. Navigating a new city, experiencing a foreign country, tasting different foods expands horizons,  gives us something to talk about, and can help us become more open to different perspectives and cultures.
Learning Life Skills
Being with family isn't always easy. There's always going to be issues that arise—be it sibling rivalry, differing opinions, who was the first to call "shotgun", etc. However, when you're forced to be around each other, you instinctively learn how to share,  compromise, overcome obstacles and learn to appreciate one another.
Enriching Relationships
Through traditions, such as vacations, relationship can be deepened. A change in scenery, for instance, can be exactly what you need to spark conversation, laughter and an all-around slower pace—the perfect ingredients for family bonding and happiness.
Reinforcing Love & Support
Spending time together as a family helps strengthen a child's feelings of love, support and safety, key components for thriving in today's world. Children also learn valuable life lessons by seeing their parents and grandparents having fun, laughing and enjoying life together.
Bluegreen Vacations Can Improve the Quality of Your Vacations
With Bluegreen Vacations, the sky's the limit! You can experience practically any vacation you've ever imagined—beaches, cityscapes, deserts, family fun, food and wine, gaming, golf, the great outdoors, historical, island, lake, winter sports and more. Bluegreen also has access to an exchange network of more than 4,000 resorts and other vacation experiences worldwide such as cruises and hotel stays.​ Talk about a lifetime of adventure!
Through ownership, you've already experienced the choice, flexibility and quality Bluegreen Vacation Club:
Choice—Enjoy the choice of a nearly endless array of resorts, destinations and experiences.
Flexibility—take vacations that suit your schedule and interests with the flexibility you need to craft the vacation of your dreams.
Quality—From the unique resorts to the pride and care given by every Bluegreen Vacations associate, you'll come to appreciate the quality of a Bluegreen vacation.
 So, What Are You Waiting For? Even before the new year begins, leverage your points to book the 2020 Bluegreen vacation of your dreams!
Like our
Facebook page
 and share your favorite vacation memories!