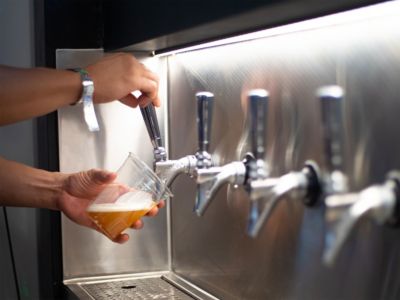 At Bluegreen, we're always looking for new ways to enhance your vacation experience. That's why we're excited to announce a self-service beer and wine bar with eight taps located in the lobby of Building 1 at The Fountains.
The PourMyBeer station will feature seasonal beers, local brews and wine from vineyards in the Orlando area. To open a tab, purchase a drink card from an attendant, then swipe your card to pour your favorite beverage. You also have the option of adding more money to your drink card so that you can enjoy as many selections as you like.
And don't worry, it's OK to be self-serving during your vacation at The Fountains. Just be sure to pour and drink responsibly.
Like our
Facebook page
 and share your favorite vacation memories!