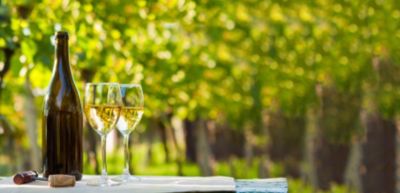 Join us, for this month's featured Referral Party in beautiful Williamsburg, VA July 27th – 29th, where owners and their Qualified Referrals** will indulge in some amazing wines at The Williamsburg Winery. Shortly after, they will enjoy a gourmet three course meal at the Café Provencal located at the winery. Come, relax, enjoy the views and some wonderful wines!  Go ahead – Register your family and friends today at BluegreenRewards.com and have them join you on this wonderful Williamsburg adventure!
Click here to learn more about this month's featured Referral Party, or call 757.564.4921 or 757.564.4933.
Earning Rewards is easy!
Preregister your referrals at BluegreenRewards.com.
After you fill out the form to register them, check the box to send them a special Bluegreen Rewards offer!
Earn* up to 150,000 Bluegreen Rewards – a $1,500 value – when each one of your Qualified Referrals** become deeded Bluegreen Vacations owners!
PLUS – receive an automatic entry into this year's Bluegreen Rewards Sweepstakes† with a grand prize of 500,000 rewards – that's a $5,000 value – when one of your Qualified Referrals** becomes a deeded owner!
†NO PURCHASE NECESSARY TO ENTER OR WIN.  A TOTAL OF ONE (1) GRAND PRIZE WILL BE AWARDED. ESTIMATED ODDS OF WINNING PRIZE IS 1:3,877.
Don't Delay—Start Earning Valuable Rewards Today!
Check us out on Facebook and Twitter. We would love to hear your feedback about the Bluegreen Rewards Referral Program and Referral Parties!
Like our
Facebook page
 and share your favorite vacation memories!