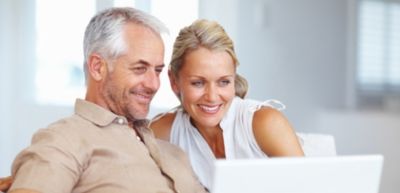 Redeeming your Bluegreen Rewards just became easier!
Our 2018 goal is to make it as easy as possible for Bluegreen Owners to participate in the Bluegreen Rewards program! We've made enhancements to bluegreenrewards.com to simplify referring your friends and redeeming your rewards. Follow the steps below to discover the improvements to the new webpage and learn how to master your Bluegreen Rewards account with just a few clicks!
Sign in to your Bluegreen Owner account at bluegreenrewards.com.
Once on the rewards page, scroll down to refer and register a friend, earn rewards or redeem rewards!
refer a friend
Your Qualified Referral deserves to be a Bluegreen Vacations Owner, just like you! We invite you to send them on a discounted vacation package or bring them with you on vacation! This way they can experience firsthand what Bluegreen Vacations owners and guests enjoy on a regular basis – great vacations in exciting destinations! Simply register them below – and if they become a deeded Bluegreen Vacations owner you'll earn valuable Bluegreen Rewards. Great vacation experiences are waiting for your Qualified Referral. Start registering them today!
earn rewards
Bluegreen Rewards are awarded based on your Premier ownership level. For every Qualified Referral that becomes a deeded Bluegreen Vacation Club Owner, you will earn Rewards based on your Ownership Level. You can earn as many Rewards as you like and use them in all kinds of valuable ways—the more you refer, the more we reward. There are two easy ways to earn Bluegreen Rewards:
Refer Qualified Referrals

* Rewards per Qualified Referral who become a deeded Bluegreen Owner. Please see Official Rules for complete details.
redeem rewards
You can redeem your Bluegreen Rewards towards a variety of options:
Please see Official Rules as availability of Bluegreen Rewards varies by state of residence.
From the
rewards page
, click any of the
redeem rewards
options to see the amount of rewards available to apply towards any of the various redemption options. If you do not have any available rewards, click
here
to see how earning Bluegreen Rewards is as easy as 1, 2, 3!
Use the new jump-to menu to easily navigate and view all Bluegreen Rewards redemption options and add items to your Rewards Cart along the way!
Once you've added items to your Rewards Cart, proceed to checkout. The Rewards Cart is accessible by clicking the cart icon at the top right corner of the jump-to menu or by scrolling to the bottom of the
redeem rewards page
.
For additional assistance on navigating bluegreenrewards.com, watch the Bluegreen Rewards webinar that will walk you through each step.
If you have questions about your Rewards balance, please call the Bluegreen Rewards Service Center at 866.362.6733.
Check out our upcoming Referral Parties
Time to get social!
We would love to hear your feedback about the Bluegreen Rewards Referral Program! Don't forget to check us out on Facebook and Twitter.
Call 866.840.1042 or visit bluegreenrewards.com

Like our
Facebook page
 and share your favorite vacation memories!