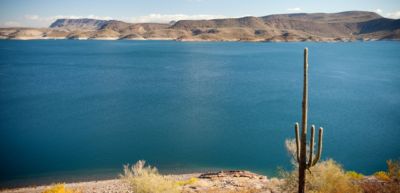 The distinct beauty and adventure of desert landscapes have inspired artists and adventurers throughout the ages. Deserts have been the scene of noteworthy historic events and the setting for memorable Hollywood films. Today, they provide vacation owners with the backdrop for an unforgettable couples or family excursion. From the landmark rock formations in Arizona and spectacular Joshua trees in California, to the allure of the lunar-like interior of the island of Aruba, you can experience the beauty of the desert near a Bluegreen Vacations resort.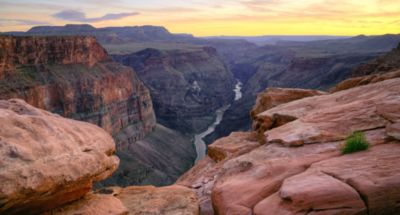 Grand Canyon National Park
Out west there is a spectacle so immense that it can only be called "grand." The Grand Canyon is the 15th oldest National Park in the United States and is considered one of the Seven Natural Wonders of the World. Located in the Mojave Desert that straddles Arizona and southern Nevada, this naturally created marvel is 277 river miles long, 18 miles wide and 1 mile deep. It also covers an astonishing 1,217,262 acres!
With all that area, it's not surprising there's a lot to do. Grand Canyon National Park offers guided tours, mule trips, North and South Rim exploration, river trips and art exhibits. You can even listen to messages from a ranger on your cell phone. For a truly unforgettable experience, step out onto the Grand Canyon Skywalk. The horseshoe-shaped glass enclosure juts out past the canyon walls and is suspended 4,000 feet above the riverbed, overlooking Eagle Point. Every year, approximately 5 million people visit the Grand Canyon—you can, too.
Closest resort: Cibola Vista Resort and Spa—3 hours 10 minutes away
Valley of Fire State Park
The most enduring State Park in Nevada is the Valley of Fire located in the Mojave Desert. This 46,000-acre expanse is replete with unmatched beauty that includes unique red rock formations, vibrant colors painted across the sky, saguaro cactus rising above the sand, spectacular petrified wood, ancient rock dwellings and wildlife galore.
Hiking opportunities are plentiful. A walk in the desert will take you through slot canyons, over narrow washes and, quite possibly, bring you face to face with roaming big horn sheep. You'll also find American Indian petroglyphs (symbols) dotting the erosion-sculpted landscape. These cultural symbols etched onto rocks date back more than 3,000 years and are on display like pieces of Southwestern art in an alfresco gallery. It's picture perfect in the desert—so bring your camera. And your sense of adventure!
Closest resort: Bluegreen Club 36™—1 hour 17 minutes away
Book a desert getaway on bluegreenowner.com today.